www.coolfinbooks.ie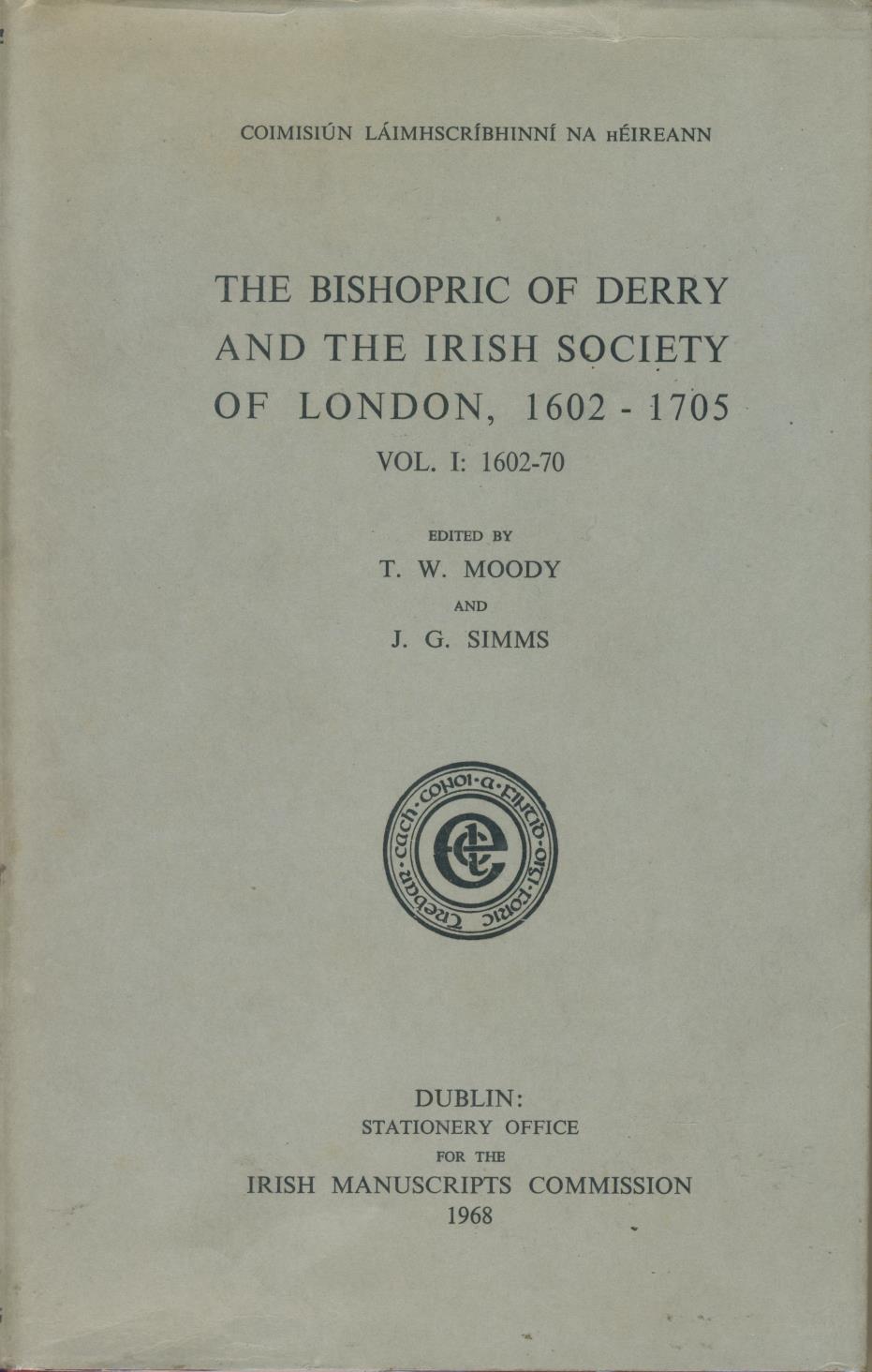 T.W. Moody & J.G. Simms.
The Bishopric of Derry and the Irish Society of London, 1602 - 1705 Vol. I: 1602-70 Vol. II: 1670-1705.
Irish Manuscripts Commission.
1968/1983.
Hardcover c/w Dust Jacket.


Weight: 1009/1069 grams
Height: 250mm
Width: 157mm
Pages: Vol. I 430 pages; Vol. II xix/580 pages
Very Good condition.