www.coolfinbooks.ie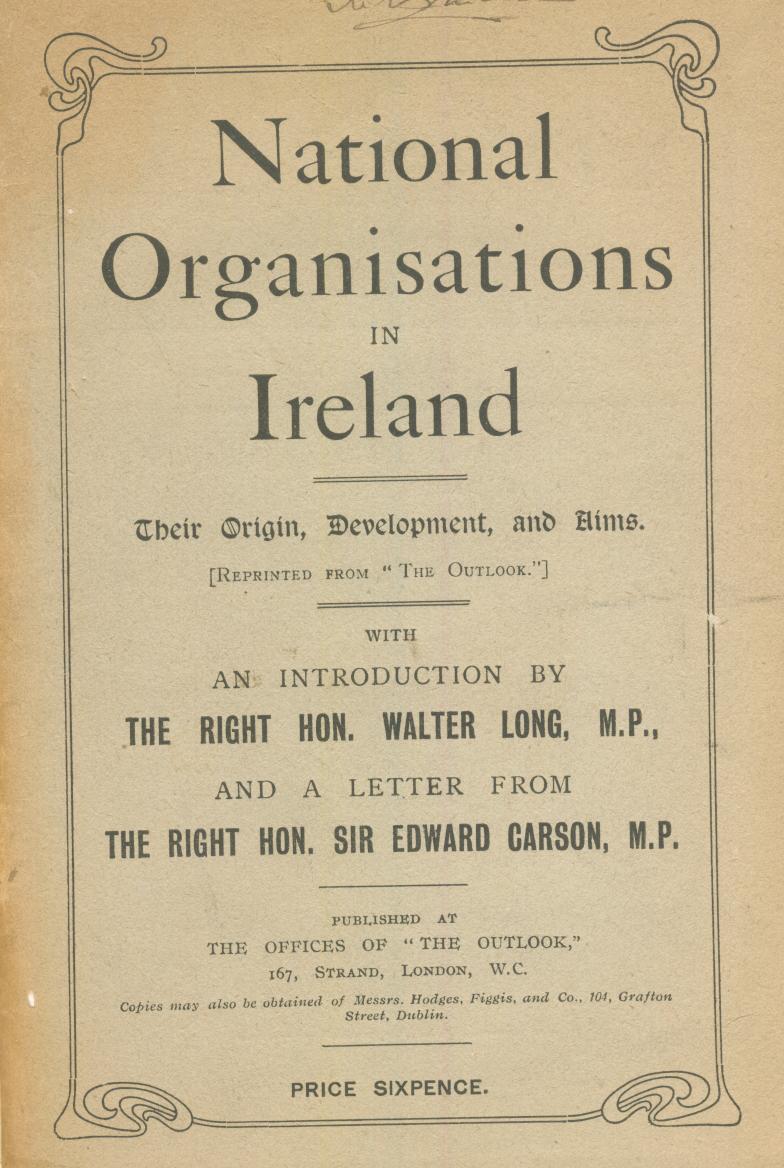 National Organisations in Ireland.
Their Origin, Development, and Aims [Reprinted from "The Outlook"] with an Introduction by The Right Hon. Walter Long M.P., and a letter from The Right Hon. Sir Edward Carson M.P.
The Outlook.
1907.
Hardcover.
Ex-library with usual stamps and markings. Rebound preserving original wrappers

Weight: 232 grams
Height: 220mm
Width: 145mm
Pages: 64
Very Good condition.